Worship Training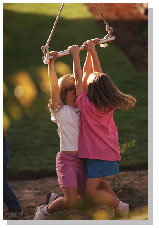 Beyond the submission of original music for Internet, radio, and CD exposure, Homegrown Praise allows for ministry through concerts, events, worship exchanges and other venues. For all musicians and songwriters hoping to minister in these ways, under the Homegrown Praise banner, denomination-sensitive worship training will be required. This is not to suggest that musicians are not skillful or accomplished, it is simply our way to being certain that we are all speaking the same thing, commited to an agreed-upon level of accountability, as well as having a joint vision and unified purpose.
Christian author, teacher and the president of Homegrown Praise, Caz Taylor will join with other guest teachers to facilitate this twelve-class, college-accredited teaching series. Be on the lookout in this site's events calendar section for teaching times and locations.
Perhaps the clearest illustrations in all of scripture for instructions about and implementation of God-ordained praise and worship are seen through the Psalms of David. By blending what we learn from the remarkable lyrics and musical directives of God's songwriter-king, with New Testament principles, we'll study praise and worship from God's perspective. Using King David as our model worship and praise leader, we can discover many amazing aspects to the ways God desires to be sought. More remarkably, we'll uncover God's intention to harmonize and unify every Christian denomination and believer into His plan.
This information is vital for today's churches if we hope to be transformed into God's Church. Our twelve-lesson series includes the following topics:
Introduction and Overview

: We'll look at a "key of David" to unlock God's presence and introduce David's Tabernacle examples.

Form vs. Substance

: They look similar, but God despises one and embraces the other.

The Zion of the Lion

: Zion is more than a place; it's a heart attitude.

Praise Weaponry

: God's weapons win spiritual wars. Your's won't.

Steps to the Throne

: A roadmap to God's throne room.

Praise Handiwork

: With interdenominational sensitivity, let's discover what important roles the hands can play in praising God.

Feets of Praise

: We'll discover the scriptural steps for praising God with our feet, without stepping on someone else's Christian doctrine.

Song of the Lord

: Musicians may call it jamming, but God has plans for spontaneous song in His service. When it is done with the right heart, every Christian denomination can embrace the fruit it bears.

"Selah" Power

: You see this word throughout the Psalms. The meaning is important and will empower your times with God like never before.

Praise, then Worship

: Is there a difference? Should there be an order?

The Sin of Worship Worship

: Worshiping our abilities to worship instead of worshiping our Creator is one of the devil's primary tools to thwart God's power and presence in our lives. How do we defend against it?

When God Comes

: What can we expect to happen when God's presence and glory really hits us individually and collectively?
Upon completion of these classes, a certificate will be issued to each individual, allowing them to minister under the Homegrown banner. We do not take the ministry of the word (and music) of God lightly. If you have original song submissions accepted by Homegrown Praise, this teaching series is included in the fee. Study books and workbooks may be purchased at the teaching location and a free-will offering will be taken to cover expenses and facility costs.