Song Submissions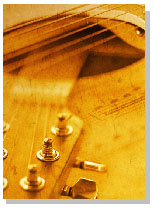 Welcome to the HomegrownPraise Song Submissions page.
We are looking for original praise and worship music.
The vision of Homegrown Praise is to assist you, the songwriter, in getting the most exposure for music that you wrote to praise and worship our Lord. If your song(s) is accepted we will help with its exposure through a variety of sources including Internet radio, website distribution and compilation CD's. Your music can get local, regional and worldwide exposure.

By following the link below, you will be taken to our Song Submission Guidelines and License Agreement. These will help you better understand the submission process. IMPORTANT: For simplicity, completing and returning the brief material in the "Abbreviated" link will be sufficient for your song submissions. The "Long Form" is for your further information and is required by us to post for your review. It is not necessary to complete.
Submission Form, Guidelines and Abbreviated License Agreement
Download by right-clicking and choose "Save Target as..."
View and print by clicking on link.
Long Form License Agreement
View by clicking on link.
These documents are provided in the Adobe Portable Document Format (PDF).
To access these documents, you must first download and install the free
Adobe Acrobat Reader.
Music and God

Here is an item for your contemplation:

German composer Johann Sebastian Bach died July 28, 1750. He was considered the "master of masters," combining the tradition of Baroque music with harmonic innovations.

The majority of his works are religious, including "Passion According to St. Matthew," and "Jesus, Meine Freude" (Jesus, My Joy!). In commenting on his music, Bach stated: "The aim and final end of all music should be none other than the glory of God and the refreshment of the soul. If heed is not paid to this, it is not true music but a diabolical bawling and twanging."

In the U.S. Supreme Court case McCollum v. Board of Education (1948), Justice Robert H. Jackson wrote: "It would not seem practical to teach ... appreciation of the arts if we are to forbid exposure of youth to any religious influences.

Music without sacred music, architecture minus the cathedral, or painting without the Scriptural themes would be eccentric and incomplete, even from a secular point of view ... One can hardly respect a system of education that would leave a student wholly ignorant of the currents of religious thought that moved the world."